If you're a small business owner, finding affordable health insurance can be a challenge. But with the right tools and information, it's possible to find coverage that fits your needs and budget. So whether you're just starting out or you're looking for a new plan, read on for advice on how to get health insurance for your small business.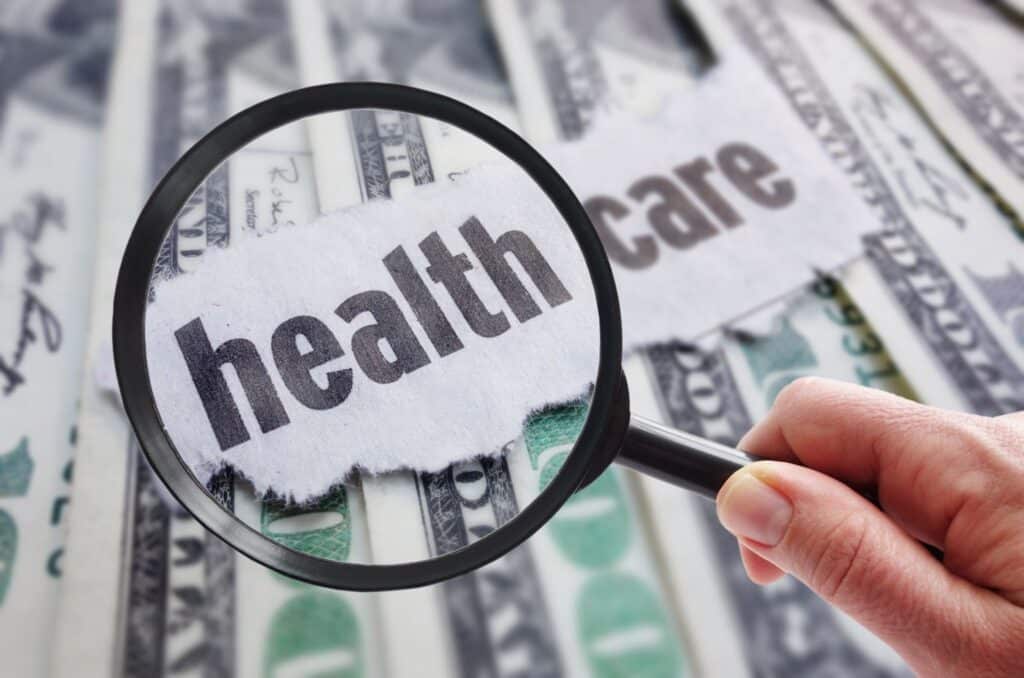 Are There Requirements For Employers?
Qualifying for small business health insurance is straightforward: you need at least one employee that is not related to you, and must be able to cover half the monthly premium. 
The Affordable Care Act (ACA) only requires employers with more than 50 employees to offer health insurance. 
If your business has less than 50 employees, there is no law that requires you to offer health insurance. However, eight out of ten employees think health insurance is a must-have benefit according to MetLife's 2022 Employee Benefit Trends Report. Knowing this, many employers decide to provide healthcare coverage.
How Can I Apply For Small Business Health Insurance?
The Small Business Health Options Program (SHOP)
The federal government's database for finding comprehensive health insurance coverage is The Small Business Health Options Program (SHOP). 
Through SHOP you can compare plans from top carriers online. There are filters for medication coverage, prescription drug reimbursement and hospital care, to name a few.
Contact Insurance Carriers Directly
With the plethora of healthcare options out there, researching and finding plans that align with your business's needs is key. Once you've identified potential providers, connect with them directly to get personalized information. They will be able to offer up-to-date policies and answer questions in regards to employee medical benefits.
Some insurance companies, like Aetna and UnitedHealthcare, even allow employers access without reliance on brokers – helping make this process as efficient as possible.
Find a Licensed Insurance Agent or Broker
Working with a licensed agent or broker can help save time and energy as they provide support throughout the paperwork process while also providing access to policies relevant specifically for your business.
Furthermore, they can assist during setup and provide ongoing guidance with renewal services at no upfront cost. Most agents will also help with getting your employees onboarded and answering their questions regarding plan options. To get connected with a licensed agent today:
Tell us a few details about your company and employees using our online form or by calling (877) 658-2374 to get free quotes

Compare plans from every top-rated carrier in your area to find one that fits your budget and needs

You'll be matched with a licensed agent for personal help selecting a plan and starting the application process
Use a Professional Employer Organization (PEO)
For businesses who want to minimize the amount of time spent researching and shopping, the turnkey solution of Professional Employer Organizations (PEOs) may be just what they need. 
PEOs offer a convenient way for business owners to streamline operations while alleviating administrative burden. They offer competitive health insurance rates and can also take care of other essential processes such as payroll management, staffing services, and tax filing.
How Much Does Small Business Health Insurance Cost?
According to a 2022 Employer Health Benefits Survey by the Kaiser Family Foundation,  the average premium cost for employer-sponsored health insurance was $7,911 for a single employee's coverage and $22,463 for a family's coverage. 
Employees contributed $1,327, on average, toward their premium cost for individual coverage and $6,106 toward the premium for their family's coverage.
Does Your Business Qualify For Any Tax Credits?
As a small business owner, you could be eligible to receive up to 50% of your employees' premiums through The Small Business Health Care Tax Credit – making it easier for businesses like yours to provide quality healthcare coverage.
Tax-exempt organizations can also take advantage of this great opportunity, but their credit is only worth up to 35% of employees' premiums.
Companies that meet all the following requirements could benefit from The Small Business Health Care Tax Credit:
There are fewer than 25 full-time employees  

The average employee salary is $56,000 or less  

Healthcare coverage is offered to all of the full-time staff members  

The business pays at least 50% of employees' premium costs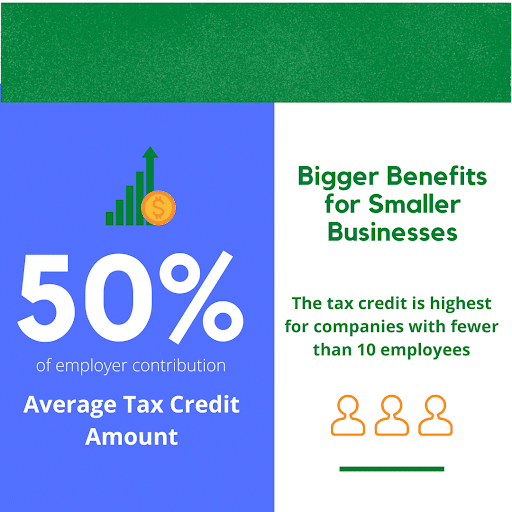 Conclusion
If you're a small business owner looking for quality health insurance at an affordable price, then you now have the information to seek out the best plan for you. Don't let budget restrictions limit your options – with the right resources and advice, it's still possible to get the coverage necessary to protect your business and employees. 
To get started in the right direction, take advantage of this useful information so that you can find health insurance coverage that's right for your small business. 
Get a free, personalized quote today! To speak with our licensed agents, call (877) 658-2374 or enter your zip code in the bar above to get a free quote.