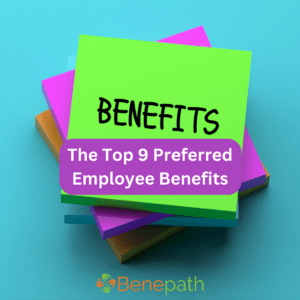 As a business owner, there's probably a lot on your plate every day of the week. With that said, focusing on employee benefits may not be on the top of your priority list. While this could be true, you should never underestimate the importance of your employee's wellness and happiness. Above making your workforce more satisfied, motivated, and productive, selecting favorable benefits can also help to attract and retain top talent.
With so many benefits to choose from, it can be difficult to know what your employees need and prefer. Things like health benefits, paid time off (PTO), retirement programs, wellness programs, and much more, are all great. But which ones specifically align with you and your company's values. By looking at a variety of benefits in detail and ranking them based on the average employee preferences, you'll be more likely to make educated decisions that satisfy everyone. 
1.Health Benefits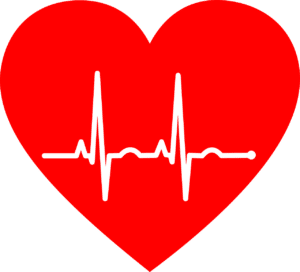 Coming in hot at number one on the list is your typical health benefits. There's a reason that health benefits are so commonly offered by employers. Because they are essential to the well-being of individuals and highly sought after. Not to mention the fact that employer sponsored health plans generally have lower premiums than other plans. In general health benefits can include a wide array of coverages such as medical, dental, and vision insurance. 
People tend to appreciate health benefits as they can help to relieve financial stress by lowering medical costs, provide a blanket of security, and allow them to take care of themselves and their family's health. One tip to keep in mind is that, if possible, you should try to offer a number of flexible health plan options. So that employees with different circumstances can select whatever one aligns best with their needs. Even though health benefits are more common than some of the other benefits. The truth is that in today's day in age not all businesses offer them. With that said, integrating employee health benefits into your business can give you a great advantage over competitors when it comes to recruitment. 
2.Retirement Plans 
Retirement plans are another benefit that is highly sought after by employees. Common retirement options such as 401(k)s, 403(b)s and IRAs, all give employees the opportunity to put money away for retirement. It is common practice for employers to match their employees' contributions. So, that they are able to grow their funds even faster. Matching contributions is also a great way to show your workforce that you care about them, their families and their future. Offering a retirement plan serves as a great recruitment tool as many employees make this benefit a priority when on the search for employment. By giving employees a pathway to financial freedom and security, they will in turn be more satisfied while on the job. Which will pay dividends in the long run. 
3.Paid Time Off (PTO)
Coming in at number three is the beloved paid time off (PTO). Paid time off includes a variety of situations including vacation days, sick days, holidays, bereavement and maternity leave. A common PTO practice is to offer a policy that lets employees accrue time off every pay period, allowing them to gradually use the days as they build up. During these days employees will have the advantage of getting paid even though they won't be working. 
While they used to not be as valued, in recent years studies have actually shown that employees who receive an adamant amount of time off will have increased productivity and decreased stress levels. On a similar note, some of these studies also show that with the overall improvement in well-being from PTO, employees will be less likely to switch jobs or seek out a new employer. As an employer, the focus is generally based around managing employees in the workplace. But by considering their personal lives, and giving them fair balance between both, you will in turn be valued and appreciated. 
4.Flexible Work Arrangements
Over the past decade, but especially since the COVID-19 pandemic, flexible work arrangements have gained much popularity among employees and their employers. While some owners and managers understandably want to know exactly where and when their employees are working. In general, flexible hours and arrangements provide employees with more satisfaction while on the job. And in turn improves their morale. Especially for workers who have small children or other family commitments such as caring for elderly. Having the ability to work outside of traditional hours can be a huge asset.
Not to mention that these arrangements can help employees who have long commutes save money. As they'll be able to work from home sometimes. To drive this point home, a report published by Adobe found that 84% of employees want at least some flexibility when it comes to work hours, while only 16% prefer a set schedule. If you are still hesitant, a good compromise is a hybrid arrangement, allowing employees to work out of the office for only a certain number of days each week or month. 
5.Life and Disability Coverage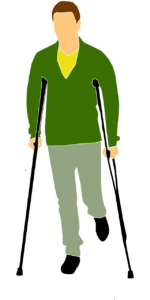 Both life and disability insurance are another greatly valued employee benefit helping individuals protect their families and finances in the case of an unexpected event. Death and work-related injury are both unfortunate circumstances which can cause a great deal of stress and sadness for those affected and their loved ones. The last thing you want your workers to have to deal with is the added stress that comes from hospital bills, funeral bills or other expenses. To help combat this issue you can offer your employees life and disability coverage. Employees will have peace of mind knowing that if something happens to them, they or their family won't have to worry quite as much. It will also make employees pleased to know that you care about them and their personal lives. 
6.Wellness Programs 
Wellness programs are a way that you can promote good health for your employees beyond simply providing them with an insurance plan. These programs aim to encourage both mental and physical health through a variety of programs such as mental health resources (therapy, group-counseling, and more), gym memberships, healthy food choices, preventative screenings, and health-centered workshops or seminars. Studies show that employees with healthy lifestyles miss less days due to sickness or injury and have improved efficiency while on the job. Additionally, if employees are healthier, they will likely need less medical treatment and prescriptions which can lower the cost of your group health plan in the future. All in all, wellness programs are a great way for employers to go above and beyond and support their workforce. 
7.Child Care Benefits
While only relevant to employees with children, childcare benefits are becoming increasingly popular as they ease the life of parents, helping to reach a better work-personal life balance. The most common childcare benefits are employers paying for daycare facilities or offering subsidies for other child-related costs. Employees who don't have to worry about planning each day around their children tend to be more focused while working. While these benefits are sometimes overlooked, they can be a game changer for employees and can contribute to high retention rates.
8.Professional Development and Education
Another benefit that employees tend to appreciate but isn't commonly offered are professional development or educational opportunities. Benefits such as tuition reimbursement, mentorship programs and access to other courses or certifications all help encourage employees to continue to learn and grow their skills. If you think about it, offering these opportunities can benefit you as well, since employees will eventually be more equipped to take on more difficult tasks and responsibilities. Additionally, employees who receive education or extra training at the expense of their job, will likely be more loyal and motivated. When recruiting new employees, it can be helpful to mention these offerings, as they are enticing and can give you an edge. 
9.Equity and Stock Options 
If you are able, offering your employees a stake in your company in the form of stock options or equity, provides them with an incentive to work hard, and be a part of the organization's growth. Employees who hold some sort of equity tend to have a sense of pride too, as they are technically a small owner of the company. Stocks and other equity options are a great way to develop great company culture and encourage everyone to come together as there is one main goal in mind — to build the company and be as profitable as possible. 
Final Thoughts
While you may not be able to offer all of the discussed employee benefits, selecting a few of them that align with your company's goals and your employee's needs can go a long way for your current and future workforce. Having a healthy and satisfied team will lead to more efficiency and production for your organization and there's no better way to do this than by providing an extensive benefits package.
Take the time to talk with your team of employees to help get an understanding of what kinds of things they want and value. You can even take an extra step and issue a company-wide survey. This will help you form a package that is preferable to the majority of the workforce. At the end of the day, these benefits will cause employees to appreciate the workplace culture that you have created and will be happy knowing that you value their personal wellbeing as well. 
If you're a small business owner who is looking for a comprehensive group health plan for you and your employees, look no further. At Group Health Quotes we specialize in providing entrepreneurs like yourself with the most affordable and competitive health quotes, that will fit your whole team's preferences. Our simple process is easy and fast, allowing you to compare plans side by side. So you can make the most informed decision, and our team of insurance experts will be on standby if you need any assistance. So, what are you waiting for? Fill out a form or give us a call at 888-571-0291 to get started today.