As a contractor or self-employed individual, purchasing small group health insurance can seem like a daunting task. However, it is a necessary step to ensure that you and your team have access to quality healthcare coverage. In this article, we'll explore the benefits of small group health insurance for contractors, the key considerations when selecting a plan, and the steps involved in purchasing coverage.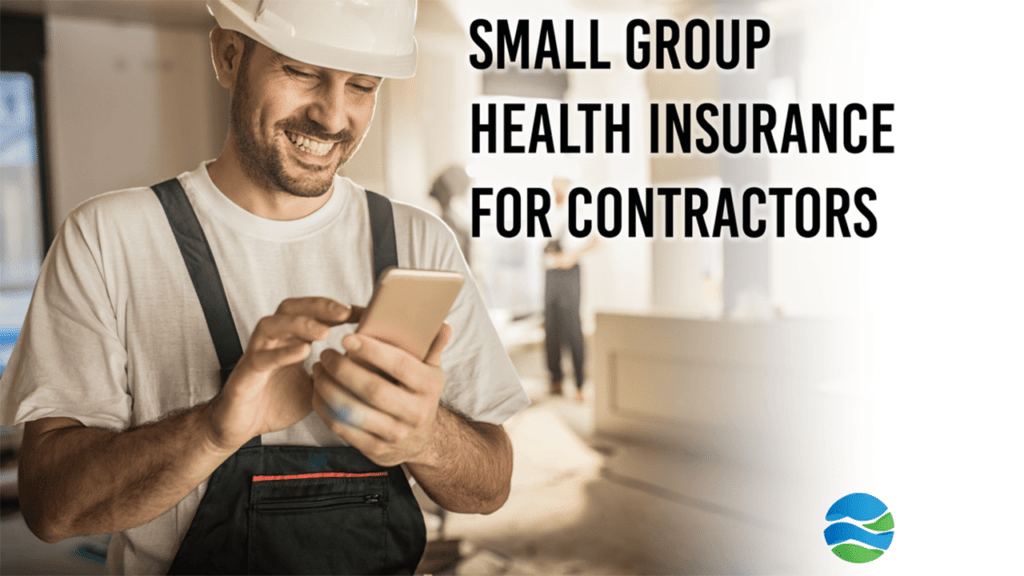 Why Small Group Health Insurance is Important for Contractors
Small group health insurance is designed for businesses with fewer than 50 employees, which makes it a great option for contractors and small business owners. By pooling together the resources of multiple individuals or companies, small group health insurance plans are typically more affordable and offer more comprehensive coverage than individual plans. 
Additionally, offering health insurance to your team can be a valuable recruiting and retention tool. Providing health benefits can help attract and retain top talent, which is essential for the success of any business. Small group health insurance can also help you and your team manage healthcare costs, which can be significant without insurance.
Key Considerations When Selecting a Plan
When selecting a small group health insurance plan, there are several key considerations to keep in mind:
Coverage options: One of the most important factors to consider when selecting a plan is the coverage options available. Make sure to choose a plan that provides comprehensive coverage for medical, dental, and vision care, as well as prescription drugs.

Network: Another important consideration is the size and quality of the network. Make sure that the plan you choose has a network of healthcare providers that meets the needs of you and your team. Check to see if your preferred doctors and hospitals are in-network, as out-of-network costs can be much higher.

Cost: The cost of the plan is also an important consideration. Make sure to compare the premiums, deductibles, co-pays, and out-of-pocket maximums of different plans to find the best value for your team.

Plan design: There are several

different types of plans

available, including PPOs, HMOs, and HDHPs. Make sure to select a plan that aligns with your team's healthcare needs and budget.

Additional benefits: Some plans offer additional benefits such as wellness programs, telemedicine, and mental health services. Consider these additional benefits when selecting a plan to provide additional value to your team.
Steps to Purchasing Small Group Health Insurance
Now that you understand the benefits and key considerations of small group health insurance, it's time to take the next steps to purchase coverage for you and your team. Here's what you need to do:
Determine your eligibility: To qualify for small group health insurance, you must have at least one employee besides yourself. Some states may require a minimum number of employees to be eligible for small group health insurance.

Select a plan: Research and compare different plans to find the one that best fits your team's needs and budget.

Find a broker: You can purchase small group health insurance directly from an insurance company, but it's often helpful to work with a broker who can provide guidance and advice on selecting the best plan. Brokers can also help you navigate the enrollment process and manage ongoing plan administration.

Enroll in the plan: Once you've selected a plan and found a broker, it's time to enroll in the plan. The broker can help you complete the enrollment paperwork and submit it to the insurance company.

Communicate with your team: Once you've enrolled in the plan, make sure to communicate the details of the coverage to your team. Make sure they understand their benefits, how to use them, and any requirements or limitations.

Manage ongoing administration: As the plan administrator, it's important to remember several key duties: 
Plan administrators take charge of enrolling employees and their dependents in insurance programs. 

Serve as the primary point of contact for benefits-related inquiries.

Update employee records, managing enrollments and terminations

Oversee payments to the insurer via the preferred method of payment, which could include check, wire transfer, or credit card.

Maintain a strong collaboration between the advisor and insurer. The plan Administrator will participate in the group health plan renewal annually, taking into account demographic data and claims experience.  
Conclusion
Taking the steps to purchase small group health insurance for your contractors can help protect you and your team. By understanding the process, configuring a plan for you and your team may be easier than expected.
If you're ready to get started, then don't wait. Give us a call at (888)658-2374 or enter your zip code in the bar above to get a free, personalized quote today.