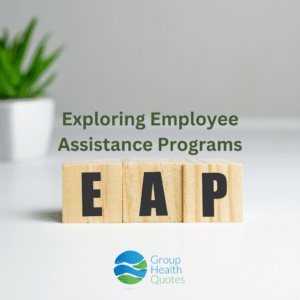 In 2023, the job market is competitive, making it oftentimes difficult for business owners to locate and recruit highly-qualified employees. Because of this, as a business owner you probably want to offer as many employee benefits as possible. This helps you stand out from the competition and entice intelligent and hardworking individuals. One of the best modern ways to do this is by offering employee assistance programs (EAP). Entrepreneurs adopt EAPs as a way to give back to their workforce. It also show that you support both their professional and personal challenges. 
These company-sponsored programs are designed in order to help employees navigate the stressors or issues that life throws at them. The thought behind these initiatives is that by providing sufficient support to employees, that their well-being will increase. In turn, their job performance will likely improve too. Common issues that EAPs support include physical health, mental health, job satisfaction and work-life balance. To tackle these aspects of life, you can offer services like counseling, mental health support, financial services and legal counsel. If you want to go the extra mile, showing your employees that you care about them, offering an EPA may be just what you need. To help you get a better understanding, we'll be discussing some of the more common types of programs, the associated benefits, and how they can increase employee satisfaction. 
Types of Employee Assistance Programs
With so many types of Employee Assistance Programs, you may be wondering which ones are worth adopting. With that being said, some of the more common types of EAPs are:
Counseling and Other Mental Health Services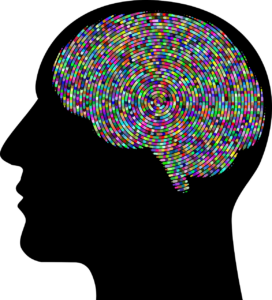 In the modern era, most of the stigmas associated with mental health have gone away, which is great. In turn, one of the most commonly adopted EAPs are mental health services such as counseling. Programs like these aim to help employees cope with things like anxiety, depression, stress, grief and other similar hardships. Counseling provided in these programs can take many different forms. This includes group therapy, individual therapy, in-person treatment, as well as virtual and telephone meetings. Everybody goes through hard times, and your employees deserve the same help that you would want yourself. Offering these services will do just that. 
Addiction and Substance Abuse Help
For hundreds of years, people have been struggling with addition due to substance abuse and the same is true today.  Drug or alcohol addictions quickly take over individuals' lives. It often turns individuals into a completely different people, and most times will interfere with their career. To help tackle this, you should offer EAPs to help battle addiction and substance abuse. These programs offer many different methods to aid the issue. This can include helping them finding treatment centers, individual counseling, as well as support groups. Addiction can be very hard to overcome, especially if the individual feels like they are battling it alone. By helping employees face these problems, they will be more likely to enter recovery. In most cases this will help them return to work faster, and feel more invigorated than ever before. 
Health and Wellness Programs
Another common EAP is health or wellness programs. In general, these types of programs help employees become healthier or more physically fit individuals. When people feel good physically, they tend to perform better while on the job. They'll also be more emotionally  happy on average. Some of the common wellness programs include healthy eating options,  fitness classes, nutrition courses and smoking cessation programs. In addition to helping the individual, certain activities can help build comradery between team members. 
Legal and Financial Assistance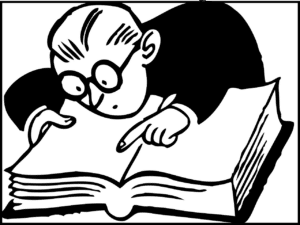 Two more EAPs that are usually highly utilized and appreciated by employees are legal and financial service. As an employer, you might consider your employees to be like family, and if they ever have legal issues or want to optimize their financial situation, you can be there for them through these programs. Many company assistance programs include services that do things for employees like providing legal counsel, help with estate planning, and offer financial advisors or educational courses. When employees have guidance in these areas, their stress levels are greatly reduced. This allows them to focus more on the other important aspects of their lives. 
Other Common Services
In addition to the already discussed EAPs, some other prevalent ones include childcare services, resources to aid elderly family members, and stress management programs. All three of these programs aim to help employees and their loved ones effectively balance their work and personal lives. When employees feel like their family members and themselves are being looked after, they are more likely to put their best foot forward while on the job. 
Benefits of Employee Assistance Programs
If you have the ability and resources to implement some EPAs into your business, both you and your employees will reap a number of benefits. Here are some of the advantages:
Less Absenteeism
It's statistically proven that employees who are physically and mentally healthy won't be absent as often. By offering counseling, wellness programs and more, you will be doing your part to contribute to your workforce's well being. Additionally, while employees are present at work, more is accomplished and there is less catch-up to play for everyone. 
Better On-the-Job Performance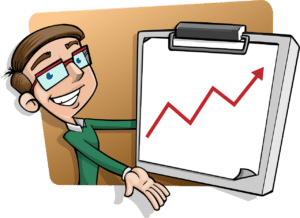 In addition to the fewer number of absences, healthy employees tend to perform better while doing their jobs. Having a workforce that is productive will help to both increase profit, and will foster a healthy environment between co-workers, since there will be a common goal in mind. 
Less Employee Turnover 
If you have a hardworking employee, you probably hope that they stay with your company forever. Not to mention the fact that having to train new employees is both time consuming and costly. Luckily, when you take care of your employees with assistance programs, they feel supported and in turn are far less likely to look for alternative job opportunities.
Attract Top-Notch Employees with Ease
While hiring new employees isn't always preferable, when it is necessary having a plethora of EAPs will serve as a great recruiting tool. Just think about it. If you are recruiting someone, and they have a choice between your company that has a variety of comprehensive EAPs, and the other company that has none, you will have a large advantage over the competitor. 
Cost Savings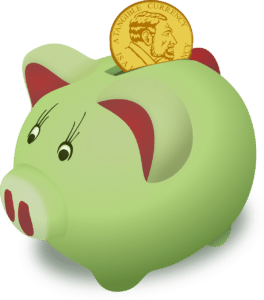 Something that you'll like as the employer is the opportunity to save money by implementing EAPs into your business. While there is an initial investment associated with these programs, they will pay for themselves in the long run by reducing employee absenteeism, turnover and improving productivity. Additionally, employees who are healthy will likely not need to seek medical treatment as often as those who are unhealthy. This alone could help to eventually reduce the premiums associated with your group health plan. 
Reduces Compliance Issues
Neglecting your employees when it comes to their physical or mental well-being can oftentimes result in ethical, reputational or even legal issues. By adopting EAPs into your company, you can be sure to avoid these problems, so that your business will run smoothly and you can focus on the day-to-day problem solving. 
Instills a Positive Work Culture
A workplace is always going to operate more efficiently if your employees get along and are supportive of one another. Jobs that offer EAPs show a commitment to their employees which fosters a healthy work environment for all. 
As a Final Thought
If you are a business owner who is looking to enhance the wellbeing and job satisfaction of your workers, Employee Assistance Programs are a great way to do so. EAPs serve employees in a number of different ways such as navigating the stressors of life, working through mental health problems, battling substance abuse problems, addressing financial difficulties and helping to provide an equal work-life balance. While this may seem like a daunting task at first, the variety of services that we've discussed today will help to aid your employees' obstacles in their personal lives and in the workplace.
If you are hesitant at all to invest in EAPs, just think about all of the advantages that they can provide — decreased absenteeism, better job performance, higher levels of satisfaction, less turnover, better recruitment and much more! By taking the extra steps in supporting your staff, they will be appreciative and you'll likely see improvements in both their personal development and the success of your company. All in all, Employee Assistance Programs are well worth the cost.
If you're wondering what the easiest way is to implement Employee Assistance Programs into your company, we've got the answer. Finding a comprehensive group health package can check all of the boxes we've discussed, making your employees satisfied and paying dividends for you in the long run. At GHQ, we've got licensed insurance agents who work around the clock to help pair businesses in need of employer-sponsored health plans that fit their budgets and needs. The process is quick, simple, and there are always experts on hand to help if you need it. To learn more or to get a quote today, simply fill out a form or give us a call at 888-571-0291.